"Excellence in life - requires excellent coffee breaks!"
Operators Coffee Club was founded by two best buddies to accommodate the need for great coffee breaks experienced by coffee loving Operators when they were "out of office" on adventures or on the go. The OCC coffee blends and our OCC proprietary products are developed for all coffee loving Operators.
Coffee seems to taste its very best when you know inside that you truly have deserved the hot liquid gold in the cup you hold in your hands. It's also known by Operators as the "OCC Moment". Our mission is to enable "Unplugged espresso" anywhere and anytime to all Operators by providing original Italian espresso coffee and great gear that enables you to create your own OCC Moments.
We support initiatives, ideas and programs that enrich the lives of veteran Operators!
Thats why we support The Soldier Project run by The National Olympic Committee and Sports Confederation of Denmark, Veterans project Greenland, the Danish Royal Guards Veterans Association and "Thin Blue Line Denmark" great work with members of the Danish Police Force. When you buy our products, you support our veterans. For additional info please visit: DIF Soldier Project , Veterans In Motion , Veterans Project Greenland, Royal Guards Association and Thin Blue Line Denmark.
Operators Coffee Club are the founders of the "World Outdoor Barista Championship®", also known by coffee lovers as WOBC. The competition will be conducted as regional and national events by our coffee loving partners around the world and the inaugural WOBC competition will be held at the Danish Outdoor Festival in Jyderup Denmark.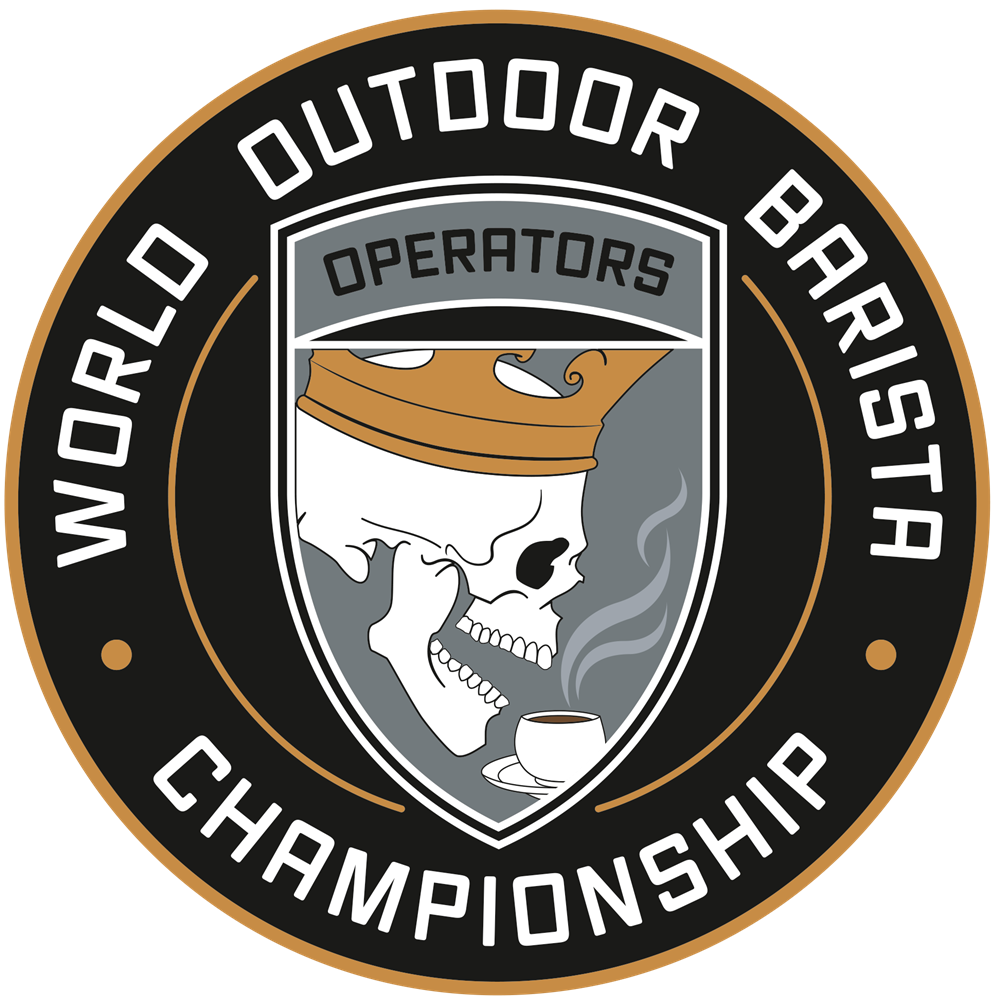 General information:
Legal name: Operators Coffee Club ApS
Operators Coffee Club logo's, the King Skull "Badass Joe" and the Viper Queen "Healing Betty" logo's are registred trademarks
We support veterans engaged in sports through our open community Operators Sports Club® and Operators Cycling Club®.
Type of company: Private limited company (ApS)
VAT number: DK38776959
UK EORI (Economic Operator Registration and Identification) number: GB086145501000.
NATO Commercial And Government Entity Code (NCAGE): R8586
D-U-N-S® Number: 305865427
VOEC (Norway): 2045923
Established: 2017

Contact us:
HQ address: Cortesvej 7, 9000 Aalborg, Denmark.
Officiel email address: CustomerService@OperatorsCoffee.Club
Phone: +4540462848
Officiel web address: https://operatorscoffee.club/